I've interviewed some awesome writers about their work and small press publishers about the industry. Here, you'll have an opportunity to get to know them a little better and maybe even learn a little about parasol duelling and why nice guys write horror.
Cheers,
Ace
~~~~~~~~~~~~~~~~~~~~~~~~~~~~~~~~~~~~~~~~~~~~~~~~~~~~~~~~~~~~~~~~~~~~~~~~~~~~~
Coffin Hop Press – Home of Weird and Wonderful Fiction
Fortune Favours the Bold at Tyche Books
An Interview with publisher Margaret Curelas
What's the recipe for a successful small press? Vision, a love for stories, a desire to discover new voices in story telling, a passion for speculative stories which awe and excite the imagination. Mix that with visionary Margaret Curelas, a lot of hard work and a small press specializing in science fiction and fantasy is created. Margaret's authors speak highly of her and Tyche's reputation is stellar. For these reasons, I had to interview Margaret about her experience owning a small press.

Tyche is an intriguing name with an unusual by-line Fortune Favours the Bold. What is the story behind the name?
We wanted to have a name that reflected our interest in both science fiction and fantasy, and Tyche (pronounced tie-key), does that. Tyche was the Greek goddess of luck and fortune. There's also a planet in the Oort cloud named Tyche, which is the connection to science. And, with the goddess of fortune guiding us, the by-line followed quite naturally.
Tyche's vision is indeed bold – that can be seen in the design of the book jackets and in the stories you've published. The book jackets are stellar – poster quality actually! Not only do they capture the spirit of each story but the jackets are also eye-catching and captivating. You take a lot of care in the design and presentation.
Thank you! Yes, our art director, Lucia Starkey, works very hard on the covers. After she reads the book, she'll come up with a cover concept. With the concept in mind, she'll contract artists best suited to that style and vision.
Your website does an amazing job of letting people know where your books, audio books and ebooks can be bought. However, distribution is cited as an issue when it comes to competing with the big firms. How do you ensure that the broadest number of readers have access to your books?
Print book distribution is not something we worry about. Most of our book sales are digital. Print books are available, of course, and in addition to the local brick-and-mortar stores stocking them, readers can ask their stores to order in a copy (or just order a copy online). Ebook sales are stimulated by discounting books, purchasing advertising for them, and participating in ebook bundles.
Anthologies are part of your repertoire and I see you have another one being produced this year. Is there a difference between producing an anthology and a novel?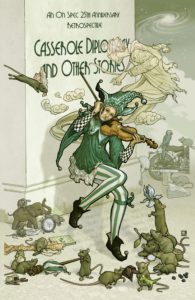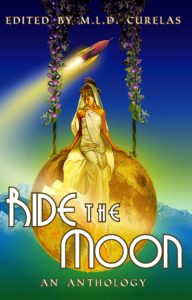 I really enjoy the anthologies–I read a lot of short fiction. After not publishing one for a few years, it felt like the right time to publish another one, especially since Rhonda Parrish is the editor and her proposed theme was one I couldn't resist.
There certainly are differences in producing an anthology versus a novel. The anthology requires more administrative work and higher upfront costs because of the number of people involved. Often an anthology will have twenty people or more, who all need contracts, to be paid, copies of the book, thing like that.
You do what few small presses do – your line includes audio books and also books written or translated into French. What was your business strategy in doing this and what has the reception to the expanded product line been both by authors and book lovers?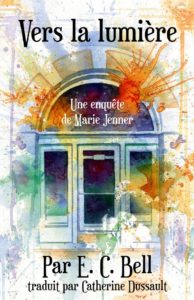 We started producing the audiobooks and translations because we wanted to try something new. Because we're small, we've had to find cost effective ways to accomplish this. For the audiobooks, we worked with narrators who were looking to bulk up their portfolios, so they didn't charge us an arm and a leg.
It was a similar situation with the French translations. Catherine Dussault wanted to apply for a translation grant, but in a Catch-22 type situation, she couldn't apply for the grant until she already had done some translations. We were able to work with her because she needed that credit.
The new formats are hard! The audiobooks have done all right, but the French books have floundered, mostly because promoting in that market is a skill set we don't have, and don't have time to cultivate. As a result, our audiobook production has slowed, and we aren't planning any additional translations at this time.
What advice would you give to anyone wanting to start a small press?
A small press takes a lot of time and energy, so I would recommend not starting one when you have a young child at home like I did. But, you can't let the press consume you either–make sure to carve out time for yourself, your family and friends, and your hobbies.
What are the advantages of publishing with a small press?
I think the biggest advantage is that we know our authors. They're not just names.
Margaret Curelas lives in Calgary, Alberta, with two humans and a varying number of guinea pigs. After several years working in libraries, she's now the publisher at Tyche Books, a Canadian small-press specializing in science fiction, fantasy, and related non-fiction. You can find Tyche Books on Facebook (https://www.facebook.com/tychebooks/) and Twitter @tychebooks, plus on the interwebs at http://tychebooks.com.

Fairwood Press – The Future of Fiction
An interview with Patrick Swenson, publisher of Fairwood Press.
A small press can have a huge impact in the writing community. Fairwood Press, for example publishes highly recommended non fiction such as The 10% Solution by Ken Rand which has helped countless writers improve their craft. Then, there are novels and anthologies which are destined to be classics. Notably, but not exclusively, at Fairwood Press are authors I admire such as James Van Pelt, Louise Marley, Michael Bishop, Brenda Cooper, and many more. Whether you decide to publish with a small press or a large press, there are differences to be aware of. Patrick Swenson, owner of Fairwood Press, has been published by both and so I asked him about his experiences.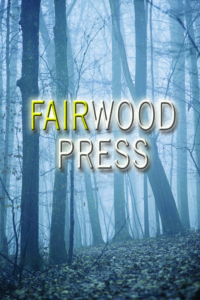 What motivated you to start Fairwood Press?
At first, Fairwood Press was created as an umbrella business name for Talebones Magazine to be under in case I ever decided to go into book publishing later. That was 1995. I actually started the book company as an S-Corp in 2000, prompted by author Patrick O'Leary's query about doing a collection of his work. I'd published his first short story, and one other a little later, and he already had a few novels out from Tor. I said "Yes!" And then: "Let me figure out how to do that and get back to you." And off we went.
What about distribution and marketing, how do you compete with the big firms?
The truth is, I can't compete with the big firms. I have distribution through Ingram, but so do most small presses (and self-publishers), and then some with Baker & Taylor as well as a number of library wholesalers. But my books are not returnable, unless ordered directly from me for special events, so big chain stores won't carry them. As for marketing, I do my best to get the word out. I print advance reading copies (ARCs) for all my titles and get them to potential blurbers and reviewers. I do what I can on social media. I lean on my authors to do what they can too. With a full time teaching job, I do what I can, which is not enough, but better than nothing.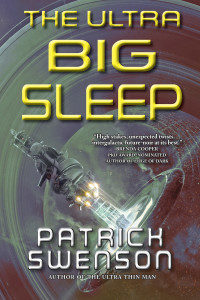 You've had work published with a big press (Tor) and you've been published by a small press. Can you talk about some of the differences between working with a large and a small press?
Low overhead! Several thousand hardcovers sold for Tor is not a success, but for a small press (like Fairwood), I'd be in the money in a big way. Naturally, the big publishers are established and have long-time working editors and publishers on board who know their stuff, as well as the business side of things, and doing things at a grander scale.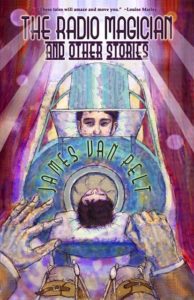 But a small press doesn't mean lower quality. You currently have a Hugo Award finalist Traveler of Worlds: Conversations with Robert Silverberg, by Alvaro Zinos-Amaro. To name a  few more, you publish work by Jay Lake (winner of the 2004 John W. Campbell Award and Hugo and Nebula nominee) ;  James Van Pelt, a nominee for the John W. Campbell Award for Best New Writer and Nebula Award; Daryl Gregory, winner of the World Fantasy Award. And you have others.  
I only do 6-7 books a year. Naturally, I need to get the best books I can for those projects, so I'm pushing to get works from the best writers I can. I pick my own projects. I can afford to be picky! A lot of Fairwood books are collections, so the editing process is obviously different for those. Most stories in the collection have already been published, and edited. I'm there to make sure there are no nagging erorrs left, or that creep in during the edit or layout process.
If anyone is thinking of starting their own small press, what advice would you give them?
I'm thinking of a smart-alec answer like: Go climb a mountain instead! Or: Don't do it! They say the best way to make a small fortune in the publishing business is to start with a large fortune. But that being said, it's a labor of love, and I've enjoyed almost every minute running almost every aspect of my press. My best advice would be:
(1) start small and grow very gradually (I did one book a year for the first two years before upping it to 3, and so on);
(2) be professional and respectful to writers, artists, staff, and volunteers (easy for me to say, I'm a one-man operation); and
(3) understand how to design a book and put out a professional-looking product.
Anyone with a computer and a WiFi signal can publish a book today. I was very much self-taught over a span of many years. Most people don't have that kind of time these days. So hire trained designers or personally take classes. I see covers that writers post on social media, and they say, "Look, my new cover! Isn't it wonderful?" And it's just hideous.
6) Do you have any advice for writers who are considering publishing with a small press?
Honestly, see (2) and (3) above in the previous answer. Make sure the press holds these ideals as sacred. Check their website. Check their published books and book covers. Check the rights they take and don't take.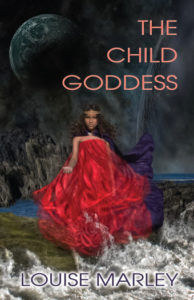 You've grown over the years and have over 70 titles by authors such as Nina Kiriki Hoffman, Michael Bishop, Brenda Cooper, J.A. Pitts, Mark Teppo, Laura Anne Gilman, Daryl Gregory, Jay Lake, Ken Scholes, Jack Skillingstead, Louise Marley, William F. Nolan, Devon Monk, Caroline M. Yoachim, Tina Connolly, James Van Pelt, Alexei Panshin, Mary Rosenblum, and others! What do you feel are the greatest benefits a small press can have for writers and why you have such a stellar and loyal group of authors?
One benefit is the freedom to go back and forth with my writers about all things. That includes layout, cover, and design. They get more of my attention from me than a big press editor has time to give. Another is low overhead. If a book from Fairwood does fairly well, that book is going to earn out and start earning some money fairly quickly. Even a book that doesn't sell well can still stay in the black. 
I'd say for the first 10 years of the press, a good 95% of my author list were alums from Talebones magazine. I liked their writing. I'd go to them and ask, "Hey, what do you have? Got a collection? Novel?" Talebones has been gone now for eight years, but the word got out. I have a wider variety of author now, not just Talebones writers.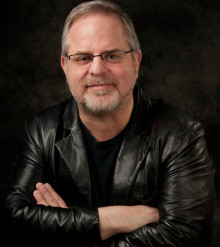 Patrick Swenson's newest novel is The Ultra Big Sleep (August 2016), a sequel to first novel The Ultra Thin Man, which appeared from Tor in August 2014. He edited the small press magazine Talebones magazine for 14 years, and still runs Fairwood Press, a book line, which began in 2000. A graduate of Clarion West, he has sold stories to the anthology Like Water for Quarks, and magazines such as Marion Zimmer Bradley's Fantasy Magazine, Figment, and others. He runs the Rainforest Writers Village retreat every spring at Lake Quinault, Washington. Patrick, a high school teacher for 30 years, has a Masters Degree in Education, teaches in Auburn, Washington, and lives in Bonney Lake, Washington with his son Orion.
Jayne Barnard and Adria Laycraft: Creating Successful Author-Editor Relationships
Arabella of Mars – Regency Steampunk at Its Best!
An interview with David D. Levine.

In my previous interview with Jayne, Jayne Barnard on Maddie Hatter's Steampunk Society, we spoke about Maddie's life as a Steamlord's daughter, the constraints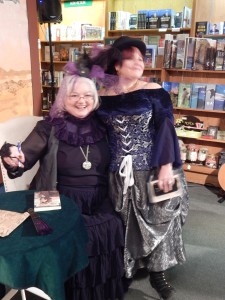 and attitudes of the Victorian era and how it affected Maddie's quest for independence. Jayne's historical accuracy made this steampunk novel very believable. Even the mechanical gadgets, like Tweedle Dee the mechanical bird who is Maddie's companion, seem commonplace.
Today, we'll learn more about how Jayne chose to create Maddie's steampunk world, and about Steampunk's fine sport of dueling with parasols.
Dueling parasols? It's not in Maddie's book, but I know you're personally involved in this sport.
Victorian women's lives were very much constrained by the clothing they wore and social rules of their class. Even more than in this age of internet slut-shaming, their behavior could be judged without mercy by their peers and, if their families were important, by the tabloid press. Their chances of marriage, the only career open to most of them, were dependent in large part on not attracting public notice. Thus they had to swallow a lot of subtly and overtly insulting behavior from other women who, because of their relative money and social power, did not need to be as well-behaved.

Men could settle combat by dueling with swords or pistols, by fisticuffs (aka boxing), by racing, or any other means they chose. They considered those means honourable, and a man who shirked, or who did not abide by the result, lost his honour. It was an outgrowth of the old trial by combat system. Parasol Dueling, a non-contact combat sport based on ranking parasol moves or 'figures', gave Steampunk women a means to settle insults rather than allow them to fester until the women broke out in mean-spirited or socially unacceptable behavior. Parasols allow for non-contact dueling that any two ladies may engage in at any place where a parasol might be carried.
Where can we learn more about dueling parasols?
Steampunks around the world now learn, practice, and occasionally duel with intent, but the World Championships are held annually in Calgary, where the sport originated. We've aligned with Beakerhead, that five-day festival where Arts & Sciences meet. Planning has just begun for next September's Beakerhead, so I can't give you details on that yet, but the Regional Championships are held during Calgary Comic and Entertainment Expo. Meanwhile, you can learn much more about the fictional and very real histories of Parasol Dueling at the Steampunk blog Gears, Goggles & Steam and on Facebook at Madame Saffron Hemlock's Parasol Dueling League for Steampunk Ladies (hey, I didn't give it that very long name!)
Fashion – that's what I love about steampunk. You must have spent hours dreaming about the wardrobes, drawing them out and then finding just the right words to describe them so succinctly yet vividly. Can you tell us a bit about the process of creating your world of fashion?
Pictures. Lots and lots of pictures. That's the short answer.
Steampunk fashion draws primarily from late Victorian style but interprets freely and is not as class-bound as it was in our history. Thanks be to Google for directing me to page after page of photos and discussions of original, preserved costumes as well as modern reproductions that are accurate in cut and – as much as possible – fabric down to the thread in the hand-stitched knickers. Before photography there were portraits, admittedly mostly of rich people, in which garments were thoroughly depicted. In Steampunk, I get to make my own fashion rules, and the rules governing Maddie Hatter's fictional world are grounded in but not tightly bound by historical fashion.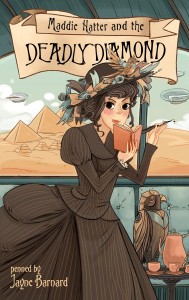 But Maddie is a young woman skirting (pun not intended!) the precipice of the upper class and the middle class. How do her fashion choices reflect her chosen status?
Maddie's clothing, as befits her modest lower-middle-class job, is fairly conservative in cut and colour. Browns and grays and blues instead of crimson, purple, and metallics. She sometimes yearns for the vivid and beautiful – and very well-tailored – gowns she used to wear when her father was footing the wardrobe bill. She retained a few good dresses from her Society life, but only those that could pass for a well-dressed journalist's. They are now a few years out of date, which is good. Their age (in a fashion sense) demonstrates to the upper classes, on whom she reports, that she both understands good clothing and is not in competition with her supposed betters.
The upper classes assume Maddie bought her best dresses second- (or third-) hand, and don't think less of her for that. Historically, lower classes wore clothing that was at least one full style-generation behind the upper classes; this was partly because employers often gave their out-of-style cast-offs to their servants as part of their wages and benefits (along with food and shelter), and partly due to a thriving trade in strongly-made second-hand clothing, which was often all the working classes could afford before widespread mass-production of clothing (imagine finding one of Jackie Kennedy's or Princess Diana's gowns in a consignment store).
Much of my research, and my fascination to date, has been in English fashion; however I will be exploring some other countries' and other cultures' fashions in future Maddie adventures.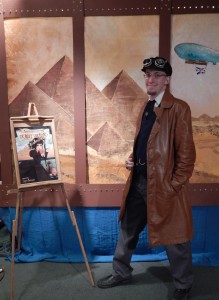 The world you created includes homage to only one historical personage, Mr. Flinders Petrie. Why him?
I have great respect for history, and for humans whose deeds were sufficiently great to be recorded for posterity. The only truly historical personage mentioned in the Deadly Diamond is Mr. Flinders Petrie, one of the most respected of European Egyptologists, who was working in Egypt during the real-life period covered by our alternate-history. Mr. Petrie is generally credited with curtailing the wholesale upheaval of archaeological sites in search of treasures, and with ushering in a new standard for the recording and preservation of Egyptian antiquities. Without him, the history of Egypt would be far less complete. But, in a novella, there's not a lot of room to be true to the known facts and foibles of historical individuals – or not as true as I would prefer to be – and thus Mr. Petrie alone gets his name on the page, as a mark of my respect for a man who changed history.
To the best of my ability, though, I accurately recreated the ranks of the various military personnel, the colonial structure of the British Protectorate in Egypt, even the dining room of Shepheard's Hotel Anglaise in Cairo as it looked in 1898. It's a world one technological tweak separated from our own.
So then your decision not to write an alternate history by including real people was deliberate. What aspects of the society did you focus on?
Because English-language Steampunk is almost entirely based in the manners and social structures of the late Victorian era, Queen Victoria is there by implication. Like monarchs before and after her, she gave peerages to industrialists who revolutionized the country's economy. The Steamlords, my fictional class of peers, were first granted peerages around the time of the Napoleonic Wars, when steam power was just beginning to be harnessed for industrial and military purposes. These technological trail-blazers naturally made fortunes licensing and exporting their steam technologies, and gained power and prominence quickly as the 19th century Industrial Revolution unfolded….much to the dismay of those families traditionally close to the reins of power in England.
That concludes our interview, but if you'd like to read MADDIE HATTER AND THE DEADLY DIAMOND and see what other people have said about it, you can find it at Amazon and Tyche Books, and there are reviews on Goodreads.
Craig DiLouie on Delivering Fear Effectively
Craig DiLouie on Why Nice Guys Write Horror